October 15, 2019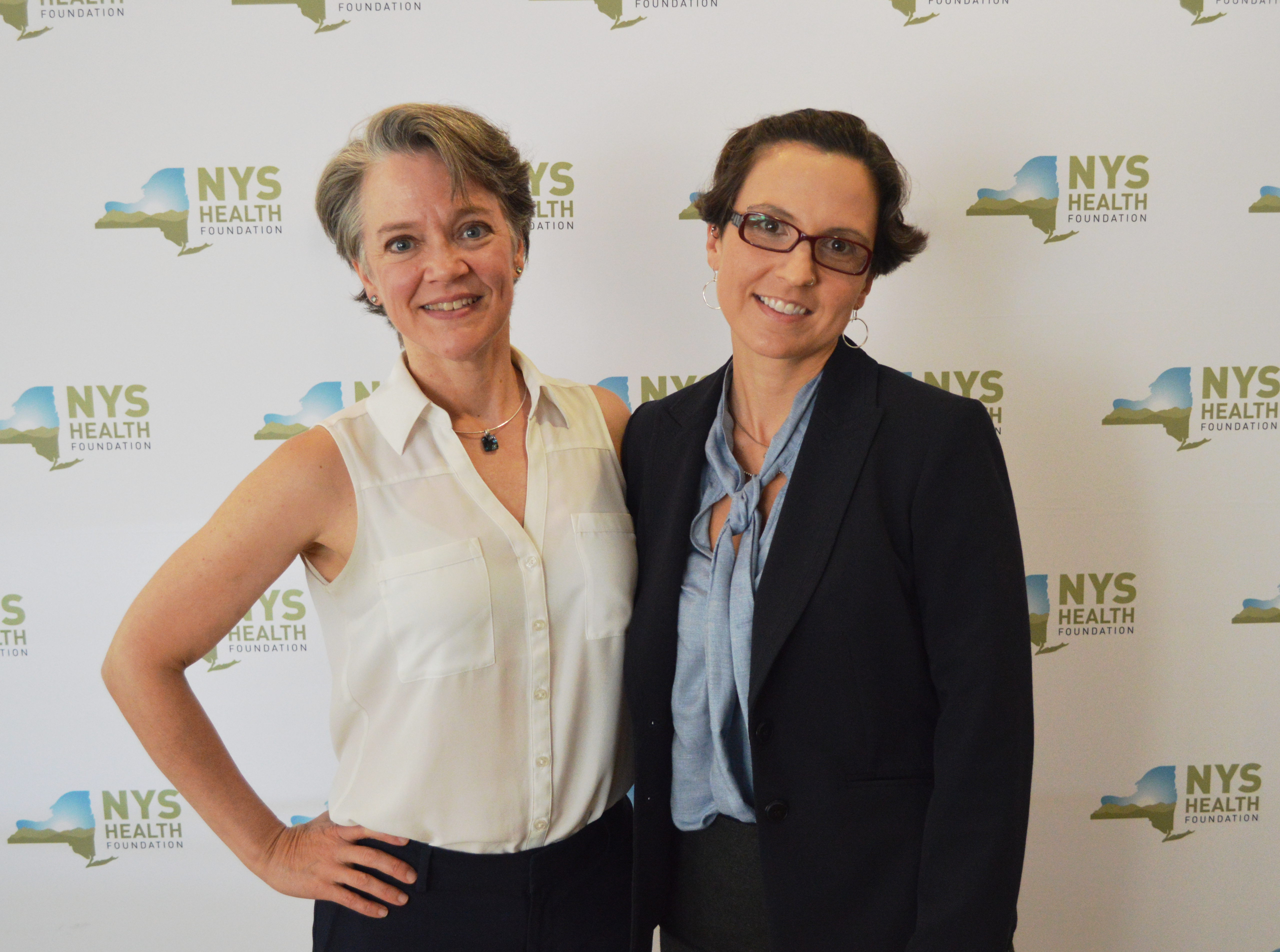 Opioid use has skyrocketed in recent years and is considered to be a significant public health problem in the United States. As clinicians and health departments around the country work on prevention tactics and linkage to care, non-traditional stakeholder groups have also joined the fight.
At a recent talk at the New York State Health Foundation, Dr. Jessica Ancker, associate professor of healthcare policy and research, presented on a health information technology tool that targets prescribers. Describing the opioid epidemic as a multifactorial problem, Dr. Ancker emphasized the need to examine the entire ecology of the healthcare system. "Most overdoses and misuse of opioids originate with a prescription," she explained. "We also know that if you send a patient home with a 30-day prescription and they don't take it, it creates the opportunity for leftover prescriptions to be given away or stolen."
To encourage more vigilant and cautious prescribing, Dr. Ancker and her research team at Weill Cornell Medicine (WCM) developed an e-prescribing interface that autocompletes the prescription form with the CDC-recommended dosage whenever a provider chooses an opioid that is eligible for intervention. If the provider doesn't agree with the recommendation, they can type over it without any additional justification. The WCM team drew the idea from behavioral economics. They were chiefly influenced by "Nudge: Improving Decisions about Health, Wealth, and Happiness," a book written by Richard H. Thaler and Cass R. Sunstein, which advocated for the use of subtle cues ("nudges") to influence human actions.
The new, gentler intervention subverts the traditional clinical decision support system which uses flashing pop-ups to recommend evidence-based alternatives to prescribers. In a typical order, one might encounter three or four pop-ups. Multiply that with the number of prescriptions and patients, and it's easy to see why providers override more than 90% of pop-ups. Dr. Ancker, who had previously studied the effect of work complexity and repeated alerts on alert fatigue, believes that pop-ups contribute to the widespread dissatisfaction physicians have with electronic health records: "We've overdone it. Now that there are so many of these pop-ups, it's impossible for anyone to get any work done."
Carried out in a staggered fashion, the intervention was first implemented at WCM's multi-specialty ambulatory sites and then replicated at The Institute for Family Health, a network of federally qualified health centers (FQHC) providing safety-net care. "We were the first FQHC to adopt electronic medical records in New York State," stated Dr. Sarah Nosal, vice president for innovation & optimization and chief medical informatics officer. The Institute was also an early adopter of the electronic patient portal and its commitment to health technology innovation made them an ideal collaborating partner for the project.
At WCM, the proportion of compliant prescriptions (three days or less for new-onset pain), increased following the intervention, and the proportion of non-compliant ones decreased. At the Institute for Family Health, the intervention had little impact due to the high proportion of providers already following CDC-recommended prescribing practices. "There does seem to be an upper limit on how much this 'nudge' can actually affect things," said Dr. Ancker.
Researchers also discovered a secondary benefit in the reduction of the number of keystrokes needed to complete a prescription form. In the six months before the intervention, WCM providers made more than 11,000 keystrokes to order prescriptions. After the intervention, key- strokes were reduced by half. The Institute for Family Health saw similar results.
Having saved hundreds of opioid prescriptions from going out in NYC, Dr. Ancker hopes to replicate the effect in other communities: "It's a very scalable intervention and not resource intensive. By tinkering with the default, we can help providers make safer prescribing decisions."